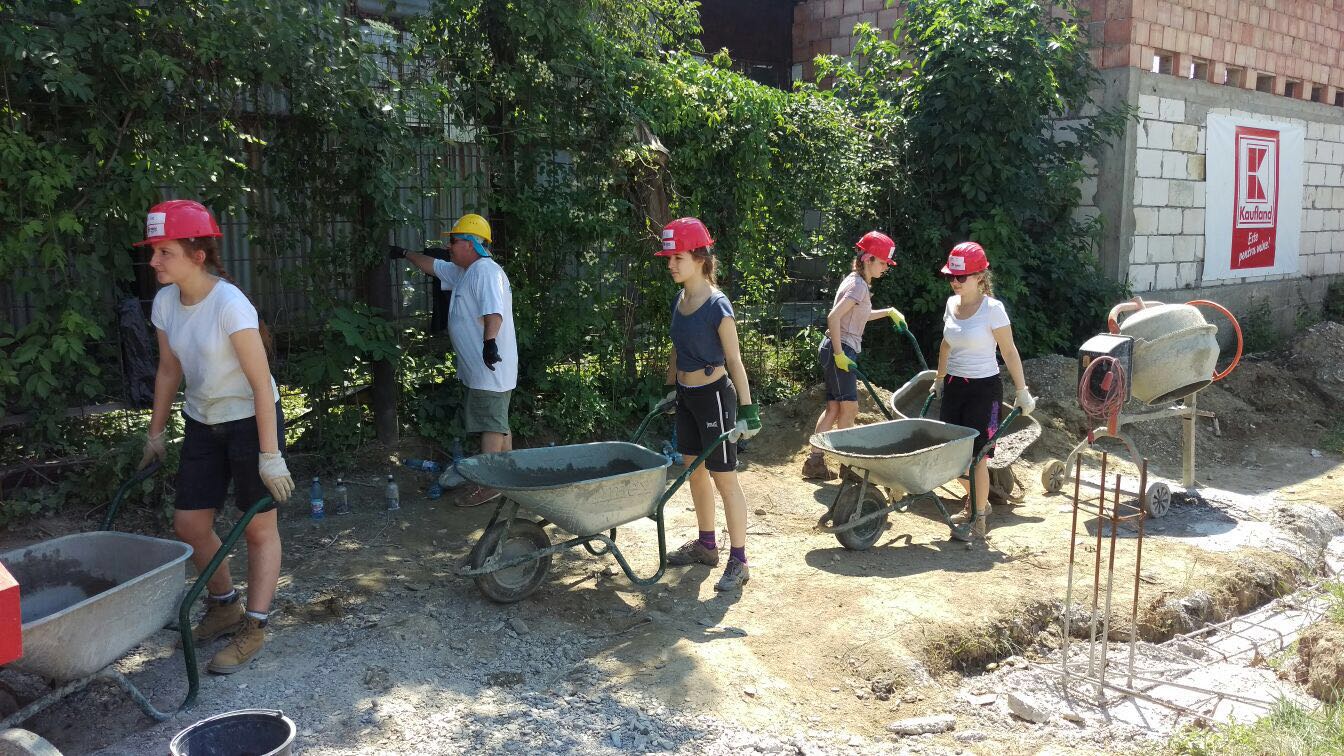 Today, we experienced our first full day on the building site. For the majority of us, we had a day full of concrete mixing and transferring the concrete in wheelbarrows.
There were many activities involved and we all had a go at each. Firstly, to create the concrete mix we had to shovel in sand and stones. Which was tough work in the heat but we eventually got the hang of it. Then once the mix was successfully completed, we lined up with wheelbarrows filled concrete and then it was poured in pre dug foundations. Other jobs included filling up water buckets for the concrete mix and rebar construction.
We worked along side many members of the partner families, such as Nick and his wife. We also had the pleasure of meeting his son Andrei. He appeared to enjoy meeting us and despite his shyness he joined Charlotte in a game of catch or two.