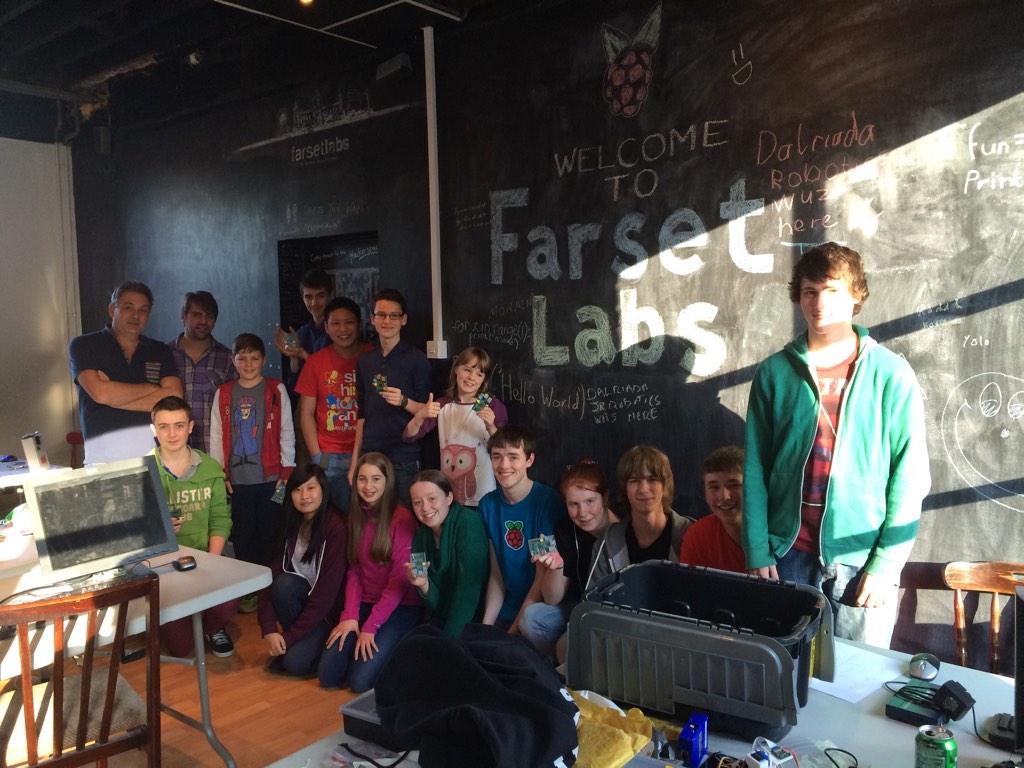 At Victoria College we want to educate, inspire, and equip our girls with the skills and resources to enable them to pursue 21st century opportunities.
This week is EU Code Week, an initiative of the European Commission to encourage more students to learn coding. More than 2000 free coding courses, events and hackathons are being run across Europe and beginners are encouraged to join in and learn about this valuable skill.
This weekend two Victoria College students from 9ROB, with no prior experience of coding, went along to Raspberry Jam, one of the EU Code Week events organised at Farset Labs in Belfast. The event was run by STEMNET Ambassador, Andrew Mulholland. At the ripe old age of 18, Andrew has just been awarded the title of Digital Hero as a winner in the 2014 awards sponsored by TalkTalk.
Andrew has worked tirelessly to bring the Raspberry Pi computer into classrooms across the UK and he is now developing a pilot programme of workshops & courses for children. He is acutely aware of the gender imbalance in Computer Science and is actively trying to improve it by encouraging girls to learn what Computer Science is about. One study found that 83% of girls come out of school having learned no computer coding but coding can be fun and more young women are discovering this. The Department of Education and CCEA are introducing a new Software Development A-Level and we need to encourage more students, especially girls, to learn these vital skills from an early age.
After the Raspberry Jam event, Rachel said "I loved the Raspberry Jam program and I can't wait until the next one. Congrats to Andrew Mulholland for winning the Digital Hero prize. Learning to use the Scratch GPIO was so cool."
Katie said, "It was great. I expected to go along, ask questions and make notes. Instead, I built a game using the Scratch language and a Raspberry Pi. I didn't know what a Raspberry Pi was before this week!"
Andrew will be running a series of monthly coding events at Farset Labs and he encourages anyone to sign up using Eventbrite. The next Raspberry Jam event is on 8th November from 13:00 to 17:00. A voluntary donation of £3 is encouraged to help support the initiative.